China's Imported Cosmetic Registration and Filing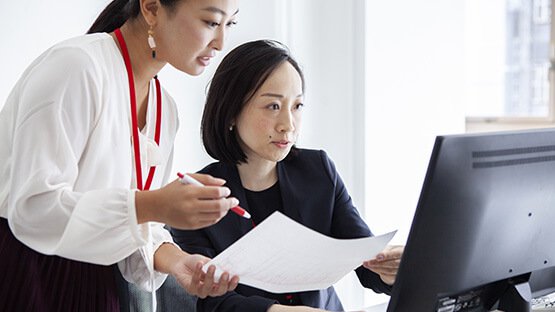 Under China's Imported Cosmetics Supervision and Administration Regulations (CSAR) issued in 2020, the cosmetics are divided between cosmetics for specific use (also called 'special cosmetics') and those for standard use or purpose (also called 'ordinary cosmetics').
Special cosmetics are products designed for the following specific functions: anti-freckle/whitening, sunscreen, hair dye, hair perm, anti-hair loss and further functions classified as new efficacies.
Ordinary cosmetics concern all cosmetics other than special cosmetics. Any Companies planning to import or distribute cosmetics on the Chinese market must apply for the registration or filing of its products to the NMPA or provincial MPA in order to get the relevant approval license or filing certificate. Toothpaste is regulated as ordinary cosmetics.  
Who Should Apply for Registration? 
Companies who intend to sell cosmetics products via offline stores in China

Companies who intend to sell cosmetics products via online platforms that do not handle importation and distribution via cross-border channel.  
Application Types
In line with the CSAR regulation voted in 2020, there are two types of cosmetics subject to registration and filing application:
Registration of 

special cosmetics

·  All special purpose cosmetics have to be registered at NMPA's. 

·  Approval license will be issued once passing both the format and technical review by NMPA. 

· The registration license is valid for 5 years.

· Soaps with the function of special purpose cosmetics are managed as special cosmetics.

Filing of ordinary 

cosmetics

· Approval and filing e-certificate will be issued after passing the official review of submitted dossiers by NMPA or provincial MPA.

·  Annual report will be required for ordinary cosmetics to submit from Jan 1 to Mar 31 of each year since 2022.
Application Process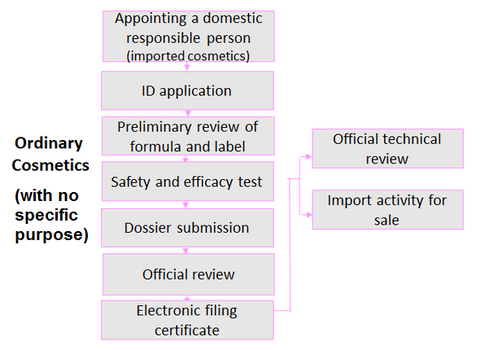 Duties and Obligations of the Domestic Responsible Person
European companies have to appoint a domestic responsible person to deal with the pre-market registration or filing application. This responsible person should be a corporate entity duly registered in China and its quality assurance system and procedures will have to be verified by the NMPA through regular quality audits in China. The responsible person cannot be an overseas company with no corporate registration in China.  
The domestic responsible person shall:
Register and file the imported cosmetics in the name of the registrant and filer;

Assist registrants and filers in the monitoring of cosmetics adverse reaction, safety monitoring and reporting of new cosmetic raw materials; 

Assist registrants and filers in the recall of cosmetics and cosmetic ingredients;

Undertake the corresponding safety and quality responsibilities of cosmetics and new cosmetic ingredients placed in the Chinese market according to the agreement between the responsible person and registrant/filer;

Cooperate with the supervision and inspection work of the supervision departments
Our Services:
Identification of type of cosmetics and relevant notification required

Assistance to issue relevant authorization letters for application

Account opening at NMPA's for registration and filing application

Translation and preparation of documents for manufacturer's full dossier

Manufacturer's quality assurance full dossier: to be reviewed, translated and prepared for official submission and validation of manufacturer's file

Preliminary review of product's formula, packaging, allegations and label. Questions and suggestions for amendments raised on ingredients, allegations or packaging for compliance with China's regulatory requirements. 

Product quality assurance file preparation: including identification and issueance of quality inspection method and standards

Translation of information from ingredient supplier and preparation of Quality and Safety Infomation File on Cosmetic Ingredients: required for sensitive ingredients only until May 2023.

Preparation or review of samples prior to official laboratory tests

Submitting samples to local laboratories and further entities for the official mandatory tests: Regulatory compliance testing of product safety and efficacy according to China's Safety and Technical Standards for Cosmetics 2021 and Specification for the Evaluation of Cosmetic Efficacy Claims.
Preparation and submission of full dossiers.